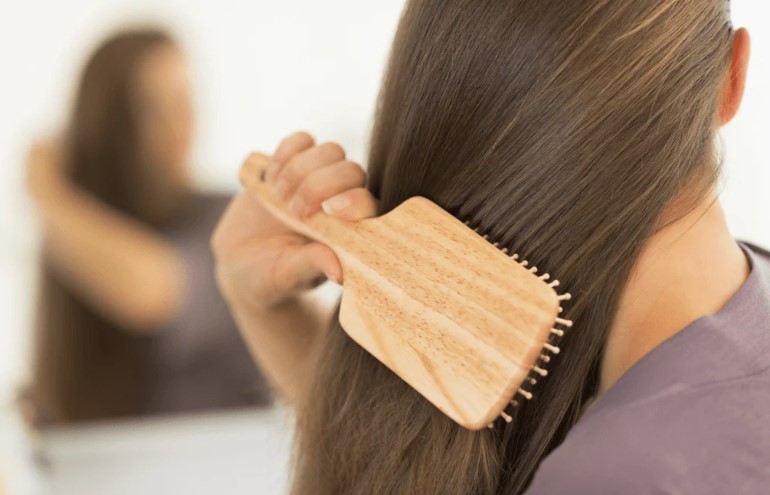 The Australian hair care market is growing rapidly and is expected to grow by 4.45 per cent between 2022 and 2027. Moreover, the changing consumer dynamics and increasing product awareness in the Kangaroo Country have caused a surge in demand for natural hair care products which can also be cited to be another factor for the developing hair care market. As such, it is unlikely that you are not influenced by this trend and considering the use of natural hair care. Hence, you must be browsing products for natural hair care in Australia. 
While going with the popular trends has become commonplace nowadays, it is always better to make an informed decision after doing a bit of research. So below are some reasons explaining why using natural hair care products could actually be good for you. 
1- Free From Synthetic Substances and Irritants
Chemical-based shampoos contain parabens that give the products a longer shelf-life. However, parabens get absorbed within the body, which causes irritation and allergies. Sulphates are also used in it for foaming, while silicones create a soft layer over the hair. 
Customers in the Land Down Under have become more aware of the side effects of such harsh chemicals on their hair colour. Also, seasonal and atmospheric changes have affected their hair growth, resulting in them looking for natural hair care in Australia. The natural products are free from parabens, sulphates, ammonia, SES, or SLS, preventing such fading of hair colour and also maintaining the hair quality. 
2- Get Healthier Hair and Scalp
When you use non-organic hair care products, your hair is stripped of natural oils, making the hair look dry, dull, and lifeless. Your scalp also dries out, causing flaking, which may further aggravate if you have skin conditions like psoriasis. But as you start using natural products, your scalp and hair get nourished and appear healthier.
One of the most common natural ingredients in organic shampoos is tea tree oil which helps with dandruff issues. Organic conditioners are also rich in Vitamin E and coconut oil which have several benefits for maintaining your hair and scalp health in the long run.
3- Get a Wide Variety of Products
Australian women love to spend a fair amount on their beauty products; one in every five women spends more than 150 AUD per month. And with more and more women shifting towards organic or natural hair care products, there is an increase in the number of products available in the market. So, based on your choice and preference, you can choose different hair care oils like lavender, lemongrass, jojoba, prickly pear, ginseng, and almond. You can also have several moisturising options like oils, types of butter, and gels. And some of the most popular ones are coconut oil, aloe vera, and cocoa butter.  
4- Beneficial for the Environment
The advantage of using an organic hair care product is not limited to the user. When you make a responsible choice, you contribute to the environment's betterment. The harsh synthetic chemicals pollute the rivers and sewer systems, affecting the micro-organisms and aquatic life, thereby causing harm to the entire ecosystem. But, biodegradable shampoos and conditioners disintegrate into non-toxic components that do not harm the environment. Also, several natural hair care brands use recyclable packing, which means once you have used the product, the packaging won't add to the landfills. As such, it could either be reused or decomposed, reducing harm to the planet. 
By investing in natural hair care products, you are investing both in yourself and contributing to the growth of a more eco-friendly market. Also, going natural can significantly improve your health and prevent the risks of unwanted health conditions. So, it could be a good lifestyle change you are trying to make that will reap several benefits in the long run.